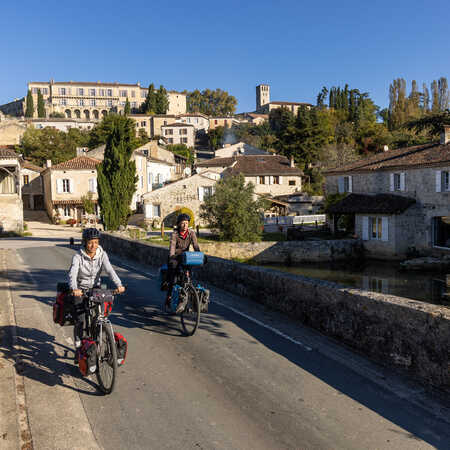 Deux cyclistes à Poudenas © Reed Hilde Lenaerts - Oise tourisme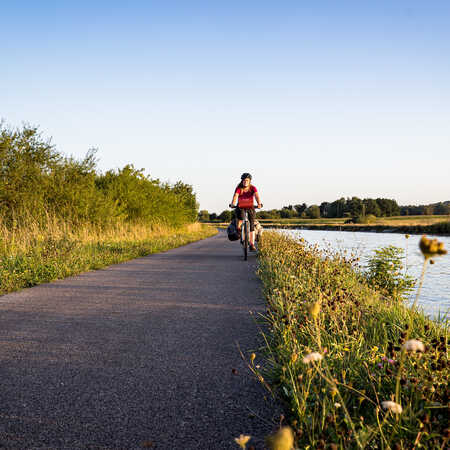 À vélo du côté de Pont L'Evêque © Oise - Pont L'Evêque Un Monde à Vélo
Quai de la Baïse à Nérac © CDT 47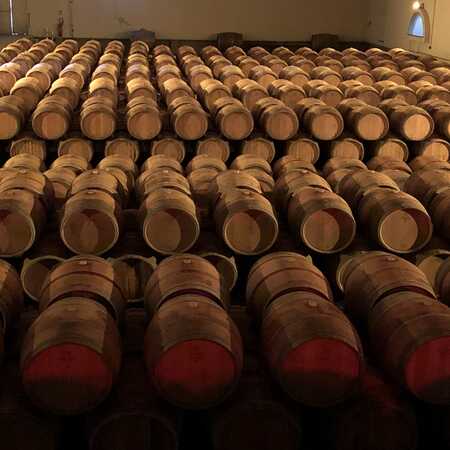 Cave des vignerons de Buzet © CDT 47
south
The Scandibérique: the longest cycle route in France
1,700km of cycling between the Ardennes and the Pyrenees
The Scandibérique crosses France from north to south. This cycle route is the French section of the greater EuroVelo 3 cycle route; it crosses four French regions and 20 French counties (départements).
 
The Scandibérique can be tackled in a thousand and one ways, from a short cycling outing lasting just a few hours to a major cycling trip spread out across a summer month, practising slow tourism.
For some, this cycle route can be used daily for local trips, for example commuting to and from work. The range of experiences you can enjoy is extensive, going from plains to hills to the Pyrenees, from historic towns to fortified bastides to memorials, and from towpaths, to state forests or moors to protected natural spaces.